&nbsp
Welcome to the hotel reservation homepage for the:
&nbsp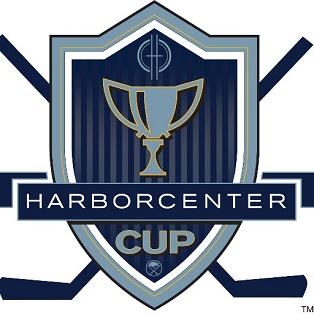 &nbsp

&nbsp
We have partnered with TRAVELING TEAMS® to secure discounted room blocks at a variety of tournament approved hotels close to our venues. This is a Stay to Play event. It is required that all teams traveling to this event reserve their hotel accommodations through TRAVELING TEAMS®. Thank you in advance for your cooperation!
&nbsp
Please follow the links below to access the appropriate hotel page for the tournament your team will be participating in.
&nbsp
&nbsp

&nbsp
OHL & 15U AAA
- August 30th - September 2nd, 2018
9U & 11U AAA
- October 3rd - 7th, 2018
13U AAA
- November 8th - 11th, 2018
10U & 14U AAA
- November 15th - 18th, 2018
12U AAA
- November 22nd - 25th, 2018
16U & 18U AAA
- November 29th - December 2nd, 2018
&nbsp

&nbsp

&nbsp
&nbsp
13U AA
- September 19th - 23rd, 2018
10U AA
- September 27th - 30th, 2018
9U AA
- October 11th - 14th, 2018
14U AA
- October 18th - 21st, 2018
16U & 18U AA
- October 25th - 28th, 2018
12U AA
- December 6th - 9th, 2018
11U AA
- December 13th - 16th, 2018
&nbsp

&nbsp

&nbsp
Girls 12U Tier 1 & Tier 2
- January 11th - 13th, 2019
&nbsp

&nbsp

&nbsp
Girls 16U/17U Tier 2 & JV Prep
- January 3rd - 6th, 2019
Girls 12U Tier 1 & Tier 2
- January 11th - 13th, 2019
Girls 14U Tier 2
- February 21st - 24th, 2019
&nbsp

&nbsp

&nbsp
Jamboree
- December 20th - 23rd, 2018
&nbsp

&nbsp

&nbsp
Mite AAU
- January 31st - February 3rd, 2019
&nbsp

&nbsp

&nbsp
2004 Early Bird Weekend Showcase
-
August 23rd - 26th, 2018
&nbsp

&nbsp

&nbsp
MPHL Playoffs
- February 14th - 17th, 2019
&nbsp

&nbsp

Junior Womens Hockey League
- November 1st - 4th, 2018
&nbsp
&nbsp
Questions? Please Contact the Traveling Teams Reservation Department at 1-800-430-1159 M-F 9am - 7pm EST or
Corey Morgan at 1-866-468-3268 ex:808 or via Email: corey@travelingteams.com